Composite Lab
The school has well equipped laboratories for Physics, Chemistry, Computer Science, Electronics, Biology, Psychology and Meal planning. These laboratories give the students extensive practical experience to supplement the theoretical lesson learnt in the classroom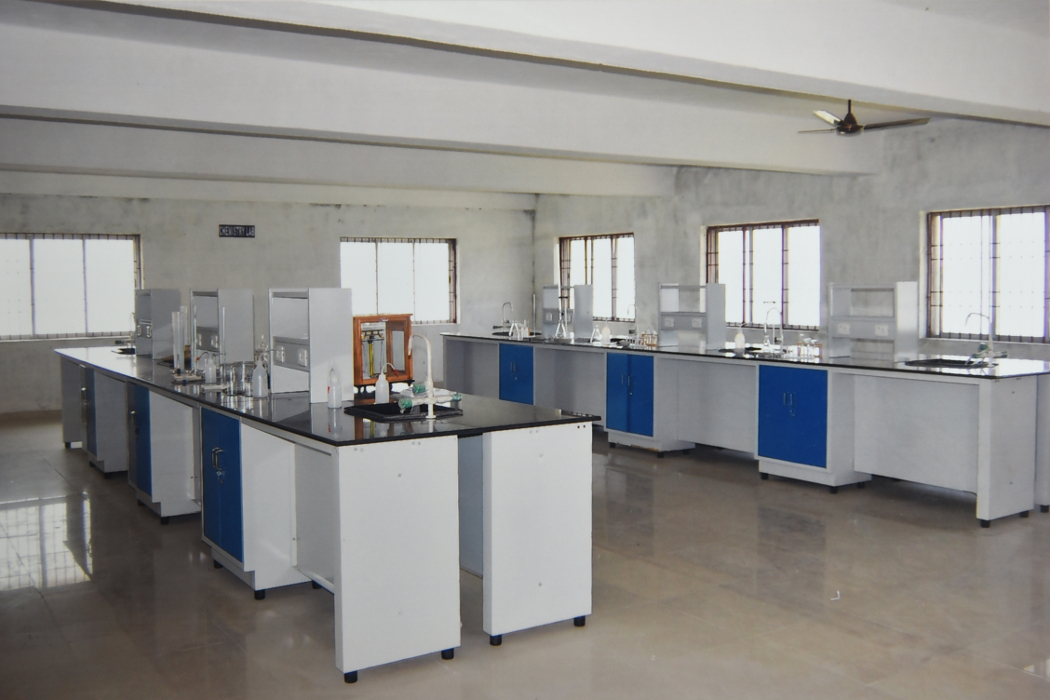 IT Lab
A well equipped computer lab from an integral part of learning. Children can use the computer for the development of their computer knowledge and develop their interest among computer.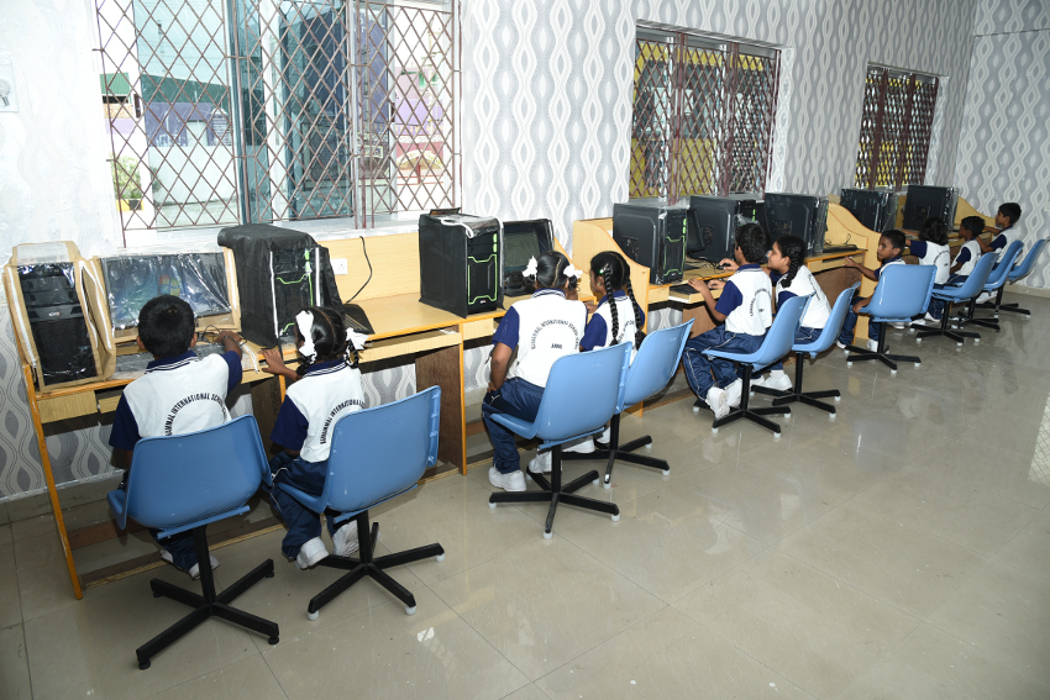 Math Lab
The boredom of classroom learning is nullified / avoided by taking the students of the mathematics lab on a regular basis. The hardship of puzzling calculations is made easier through the resources available in the mathematics lab.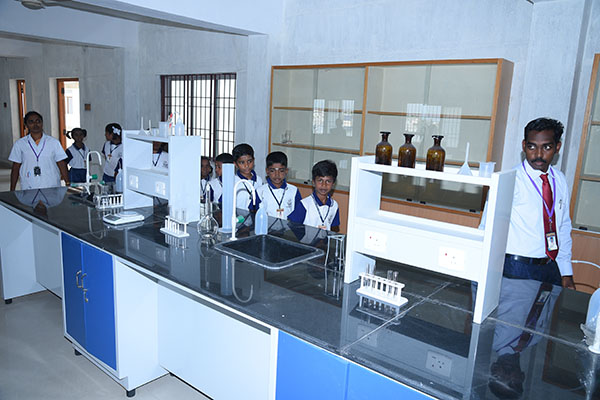 Language Lab
The school has been provided with a well equipped language room. The audio visual system and the other teaching aids enrich the teaching – learning process by making it more interactive and student centered. Hindi and French classes are optional for the student preference.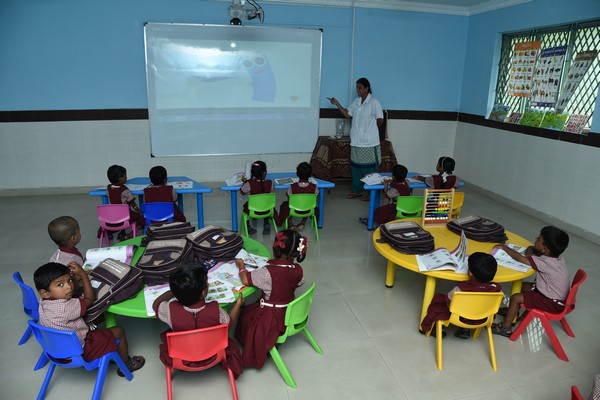 Library
The school has a well stocked library with books from general knowledge and Elation to encyclopedia and other reference materials. This enhances the reading skill of the students.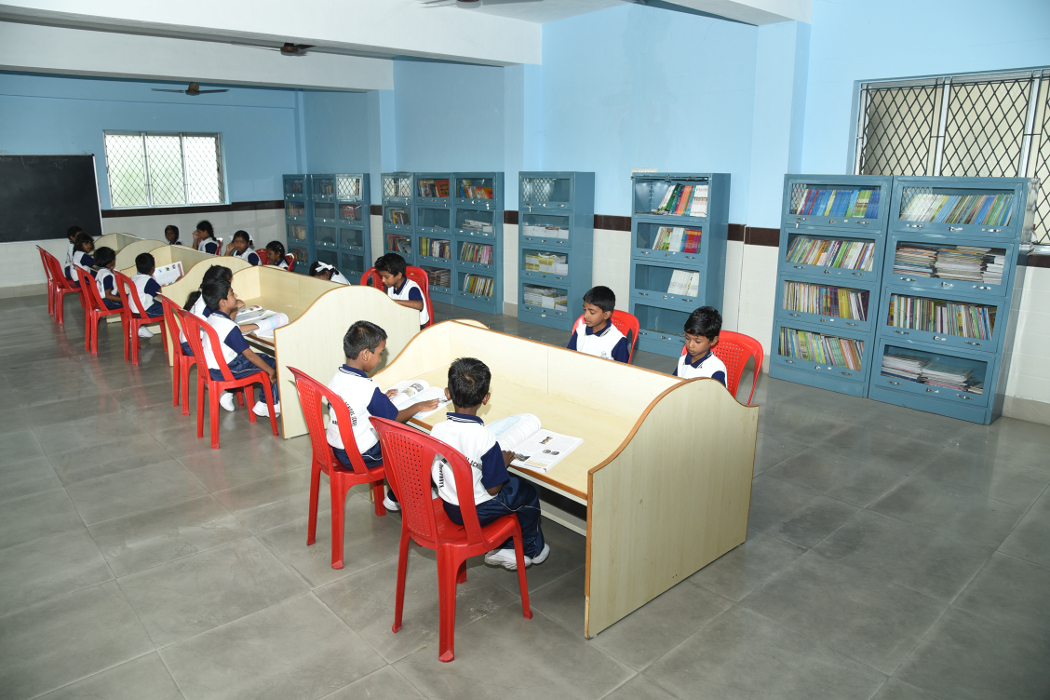 PHYSICAL & HEALTH EDUCATION
Physical health & fitness are required for mental, emotional & intellectual growth of students. Research has proven that physically fit students perform better in all other activities other things being equal. They are more alert, more balanced, more reactive and more productive. Yoga is given prime importance in the school curriculum. Students are trained by experts and plenty of opportunities are given for Inter School Competitions.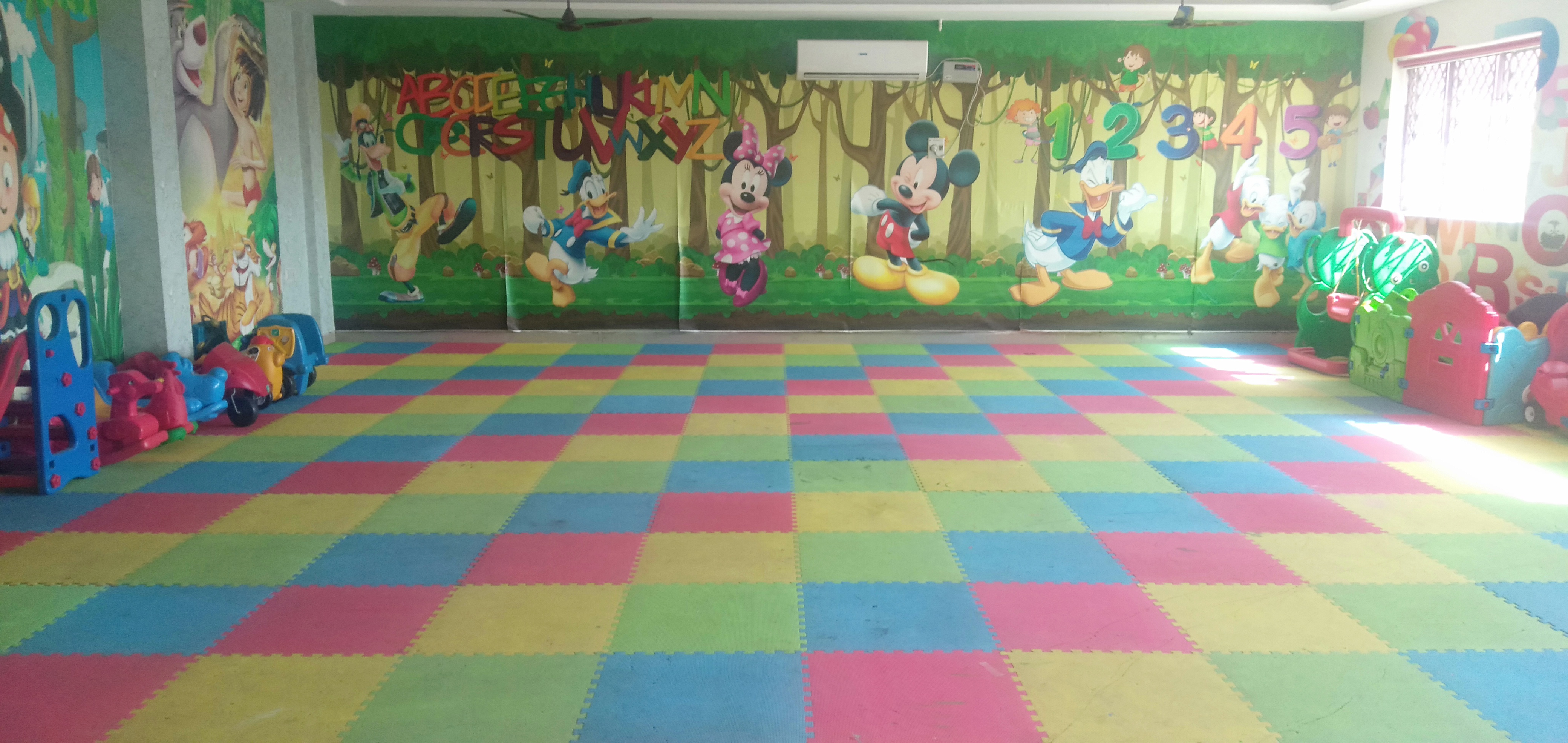 E-Class (Smart Education)
In order to impart standard – based and outcome based education and a hand to on experience, the school has introduced Digital Teaching through Multimedia. The class rooms are well equipped with smart class boards to gain more knowledge.
The essence of education being not only to train mind to think but to bring out the talents in the child, as well as the school focuses on curricular activities and sports.